Frage? support@klein-marketing.com
Die Neukundenakquise Formel von Klein Marketing kann Dir helfen, wenn...
Kleinunternehmer Turbo Paket
€
5960,-
Beratung + Umsetzung
Strategiegespräch
40 Stunden im Monat zu 149,- je Stunde
für Kleinunternehmer IT-Experten + Berater mit dem Ziel 6-stellige Jahresumsätze zu erzielen
Mittelständler Next Level Paket
€
8940,-
Beratung + Umsetzung
Strategiegespräch
60 Stunden im Monat zu 149,- je Stunde
für Mittelständler IT-Experten + Berater ab 10 Mitarbeiter mit dem Ziel 7-stellige Jahresumsätze zu erzielen.
Enterprise Paket
€
11920,-
Beratung + Umsetzung
Strategiegespräch
80 Stunden im Monat zu 149,- je Stunde
für Enterprises, Systemhäuser, IT-Dienstleister + Berater ab 50 Mitarbeiter mit dem Ziel 8-stellige Jahresumsätze zu erzielen.
Die Neukundenakquise Formel von Klein Marketing kann Dir helfen, wenn...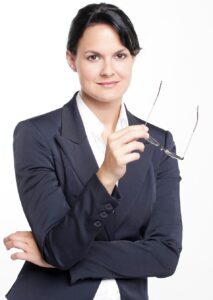 Du andauernd mit dringenden Dingen beschäftigt bist, um die Du Dich kümmern müssen.
Du in Deinem Tagesgeschäft gefangen bist.
Du Dich einfach um manche Dinge im Vertrieb nicht kümmern kannst, obwohl Du mit Sicherheit weißt, dass diese Dir mehr Umsatz einbringen würden.
Du ganz genau weißt, dass gezielte Neukundenakquise Deinen Umsatz durch die Decke schießen lassen kann.
Du dich JETZT sofort eintragen und unser unverbindliches Angebot anfordern wirst!
Martin, September 21, 2016, Martin worked with Thomas as a client

"Totally results-driven and efficient" is the phrase that comes to mind when I think about Thomas!

I had the pleasure of working with him as he expertly filled the role supporting Akamai's sales teams.

Thomas has shown an uncanny ability to connect with ideal customers for the first time via cold calling and establish a high level of trust right from the beginning that is critical for success particularly in IT sales. He has proved that making use of his savvy technical skill-set along with his ability to quickly determine the customer's need is a powerful combination. He got us in front of the largest prospects we were targeting. I was always happy to see qualified sales opportunities coming through.

With his performance driven approach to constantly overachieve targets he would be the one who sets the benchmark within the inside-sales team at Avedo.

Oh, and no matter the circumstance for Thomas it would only need an additional 'cup of coffee' to show that going the extra mile coupled with relentless diligence is a winning formula when it comes to high quality lead generation in harder markets.

He is the epitome of a person with high-integrity and dedication to his craft which are the traits one cannot really teach. I strongly recommend Thomas as a sales professional with Inside, Outside and team leader capacity.
Michael, September 5, 2016, Thomas was senior to Michael

Thomas is a natural born leader and it's rare that you come across a standout talent like him. I had the pleasure of working with him for nearly 4 years and my time spent working with Thomas on projects was nothing short of phenomenal. Thomas's ability to manage multiple inside sales teams and projects simultaneously is inspiring. He absolutely knows what it takes to generate new business especially when it comes to large scale sales opportunities in the software and IT services industry.

He has got a true winner's mindset and his mental toughness coupled with more than 15 years of marketing and sales experience has always shown to be the right formula when it comes to top notch lead generation even in the most competitive markets. If you need pure result driven highly skilled sales and lead generation consultancy expertise than Thomas would earn my highest recommendations.

He is a phenomenal coach and motivator trained me with the right focus and overall mindset that anything is possible. He would be the one who not only manages cold calling projects successfully but also set benchmarks for clients such as Kaspersky, Akamai and T-Systems through his remarkable recherche and sales techniques.

Oh, and no matter how far behind the target a project might be all he needs is another cup of coffee and his "whatever it takes" mentality would turn it around. Any client would be lucky to have his B2B sales campaign managed by Thomas.
Auf der Suche nach einem Dienstleister für telefonische Neukundenakquise sind wir auf Klein Marketing Consulting aufmerksam geworden.

Mit Klein Marketing Consulting haben wir einen zuverlässigen Partner gefunden, der unser Geschäft rund um IT-Security Dienstleistungen sowie Hardware und Software bestens versteht. Projekte werden qualitativ hochwertig umgesetzt und das Ziel, die Generierung von B2B Sales-Ready-Leads, wird passgenau durchgeführt.

Die ergebnisorientiere und professionelle Umsetzung unserer gemeinsam konzipierten Kampagnen erfüllte bisher stets unsere Erwartungen. Wir freuen uns auch in Zukunft auf die Zusammenarbeit mit Klein Marketing Consulting. —-

Wolfram Dorfner, Head of Marketing, indevis IT-Consulting and Solutions GmbH

Wolfram Dorfner

indevis IT-Consulting and Solutions GmbH
Thomas mit seiner spezialisierten Unternehmensberatung wurde mir von einem Geschäftspartner und Inhaber eines Systemhauses empfohlen. Zunächst war ich skeptisch, da ich bereits mit einer Vielzahl von bekannten, großen, aber auch kleinen B2B Marketing Agenturen nicht sonderlich gute, bis grottenschlechte Erfahrungen gemacht hatte.

Mein IT-Systemhaus Geschäftspartner und guter bekannter jedoch überzeugte mich schließlich es einmal für 6 Monate mit Thomas und seiner Agentur, Klein Marketing, zu versuchen. Er sollte recht behalten.

Die Beauftragung und Zusammenarbeit von Thomas Klein sollte mir Türen zu Unternehmen öffnen, zu denen ich bis zu jenem Zeitpunkt noch keinen Zugang hatte. Mein Netzwerk hat signifikant erweitert. Meine Reichweite stark erhöht. Das Investment mit Klein Marketing hat sich um ein Vielfaches bezahlt gemacht.

Jens

Geschäftsführung & IT-Experte im Bereich Security
Dicke Bretter bohren ist nur eine der Spezialitäten von Thomas Klein und seiner auf B2B spezialisierten Marketing Agentur. Bis vor unserer Zusammenarbeit im März 2020, hatte ich schon vieles versucht und immer wieder Agenturen an der Neukundengewinnung in unserem hochgradig spezialisierten Bereich scheitern sehen.

Es gibt nur einen engen Korridor im Markt wo sich die Unternehmen befinden, welche zu unserem Portfolio und Kernkompetenzen passen. Exakt diese Neukunden identifiziert Thomas mit seinem schlagkräftigen Team von Marketing Spezialisten und legt diese uns mundgerecht vor die Füße.

Nils

Business Unit Manager Business Intelligenz, Systemhaus
Kasper Vardrup,

Founder & Partner at Rainmaking, Venture Capital & Private Equity

Thomas is one of few people I have worked with who has a real grasp of Online Marketing. He can think at the strategic, technical or implementation level and delivers work across the board. - December 13th, 2013.
Schady,

Helping innovative companies create great machine vision applications, Sales Director within an innovative, industrial software developer company that has grown vom around 10 to 50 Mio. Euro turnover in recent years.

I have to say it's rare that you get the chance to work with such an outstanding talent. Thomas is a very experienced sales professional.

My time spent working with Thomas on projects was nothing short of impressive. He has shown hard work, commitment and professionalism. He is persistent and knowledgeable in what he does and always overachieved his set goals and targets.

I am particularly impressed by Thomas's ability to meet even the toughest client's expectation when it comes to new business development.

Thomas is a valuable asset and earns my highest recommendation!

From Juli 2013 - 2017
Christopher Jones,

Business Analyst at iPipeline UK

Working as a senior consultant, Thomas has cultivated a deep unstanding of client needs and established great relationships in providing the best possible lead generation and business management.

Always willing to go that extra mile for a project, has developed a highly reliable and trustworthy with a focus on making the best outcomes work with a highly efficient manner and plays an important part on key projects working well coaching and motivating others on his team towards a common goal. -  December 2013
Gunnar R.,

SG Innovation & Strategy GmbH (CX, CMS, BI Softwareentwickler und Berater mit ca. 12 Mio Umsatz)

Thomas hat uns mit einer sehr professionellen und effektiven Vorgehensweise in der Neukundengewinnung überrascht.

Wir hatten schon einige weniger positive Erfahrungen mit externen Agenturen für telefonische Kundenakquise erleben dürfen. Die Gewinnung von neuen Projekten und Langzeitkunden im high-end Projektgeschäft eCommerce Markt ist nicht ganz so trivial.

"State of the art" Akquise Methoden und "out of the box thinking" beschleunigten nicht nur unser Wachstum, sondern auch den Zugang zu neuen premium Märkten wie z.B. die Schweiz.   Juni 2018 - September 2019